Date
Wednesday October 18, 2017
Location
Bishop Arts District
(map)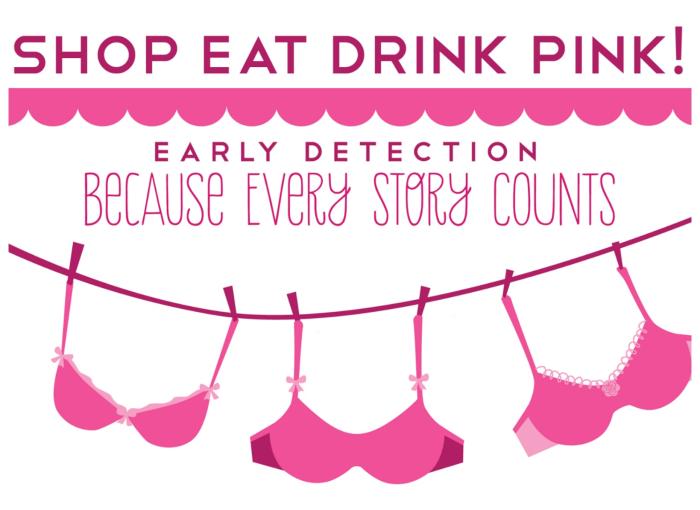 SEDP-WIN
Shop, Eat, Drink PINK! RAFFLE TICKETS ON SALE THROUGH OCTOBER 31st!!
A fun element of SHOP EAT DRINK PINK; SEDP-WIN raffle, raising funds for breast cancer early detection programs and mammograms for those unable to afford them. Proceeds benefit Methodist Health System (MHS), Charlton Women's Imaging Center.
A $25 Shop, Eat, Drink PINK! Ticket will automatically enter the purchaser in a prize drawing (to be held November 1st). Prizes include gift certificates, and merchandise from our generous donors, including Gypsy House, Carmen's Confectionery, Bolsa Mercado, Enos, Glass Optical, Joy Macarons, Laughing Willow, Nuvo, Set & Co, Encanto, Emporium Pies, Greek Cafe, House of MacGregor, Dude Sweet, Indigo 1745, and Local Oak. The Grand prize is dinner and drinks- for two--at Lucia, with a guaranteed reservation in November 2017!
Winners will be notified via email on or before November 2, 2017.
All Ages