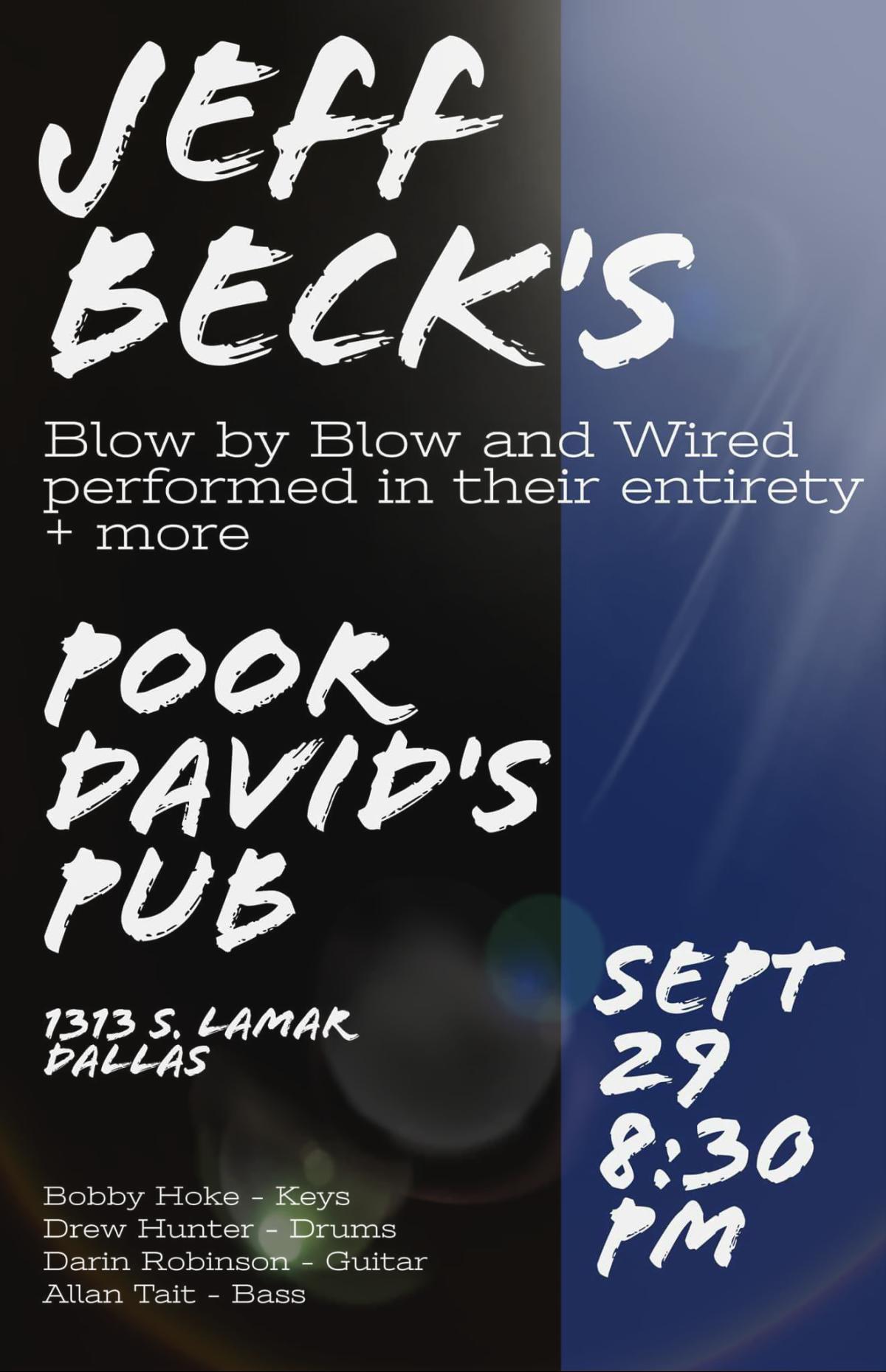 "The most recent Blow by Blow/Wired Show was filled to capacity so it's back.
Robinson, Hunter, Hoke and Tait will attack the two albums in the charge the basket and steal the car manner which they always operate.
Jeff Beck's Blow by Blow and Wired, performed back to back as well as additional Fusion/Prog standards before the evening is over such as Zappa, King Crimson, Billy Cobham, etc.
This will be an entertaining evening for all involved. A rare two sets of guitar based fusion performed live
Your starting lineup for the evening, (as always). –
Bobby Hoke - Keys
Drew Hunter - Drums
Allan Tait - Bass
Darin Robinson - Guitar."
All Ages