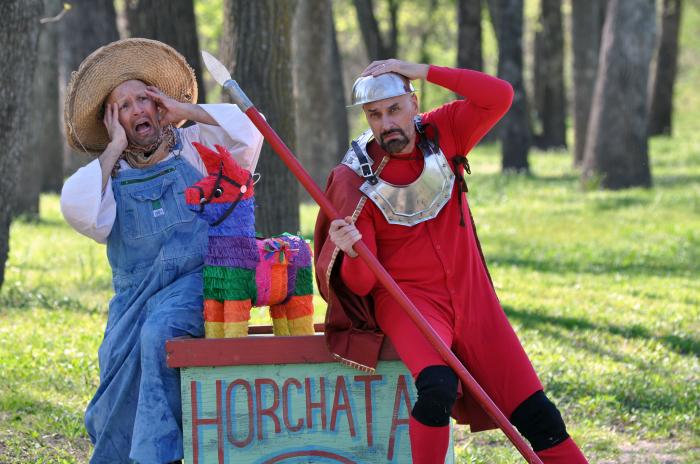 Based on Don Quixote by Miguel Cervantes, adapted by Octavio Solis
directed by Gustavo Tambascio
Adapted by nationally recognized playwright Octavio Solis and directed by Spanish director Gustavo Tambascio, this performance will celebrate the shared legacy anniversary of William Shakespeare and Spanish writer, Miguel de Cervantes. Set in present day West Texas, this Spanish classic receives a Texas makeover designed to celebrate our rich cultural landscape!
Opening Week: June 21st – 25th
Continues Saturdays, Sundays, and Tuesdays: June 27th – July 22nd
New! Buy a Season Pass for unlimited early entry to all Shakespeare in the Park performances.
Have questions? Please call Shakespeare Dallas at (214) 559-2778.
Thanks, and enjoy the show!
Staged Reading Series: Tickets for The Complete Works of William Shakespeare Staged Readings are available on the AT&T Performing Arts Center website.
Get your tickets to Junior Players' Teen production of Othello here.
Please note: Student & Senior tickets are only available for purchase at the performance venue. Senior (55+) and Student ticket prices are $7.00 on Thursdays & Sundays and $12.00 on Fridays & Saturdays at the gate only for General Admission at 7:30 pm. The regular price of admission is $10.00 on Thursdays & Sundays and $15.00 on Fridays & Saturdays. Children 12 and younger are free. All online ticket orders are Advanced Tickets, with early entrance time of 7:00 pm. We are proud to support our active duty military personnel with free admission for personnel and their families.
All Ages