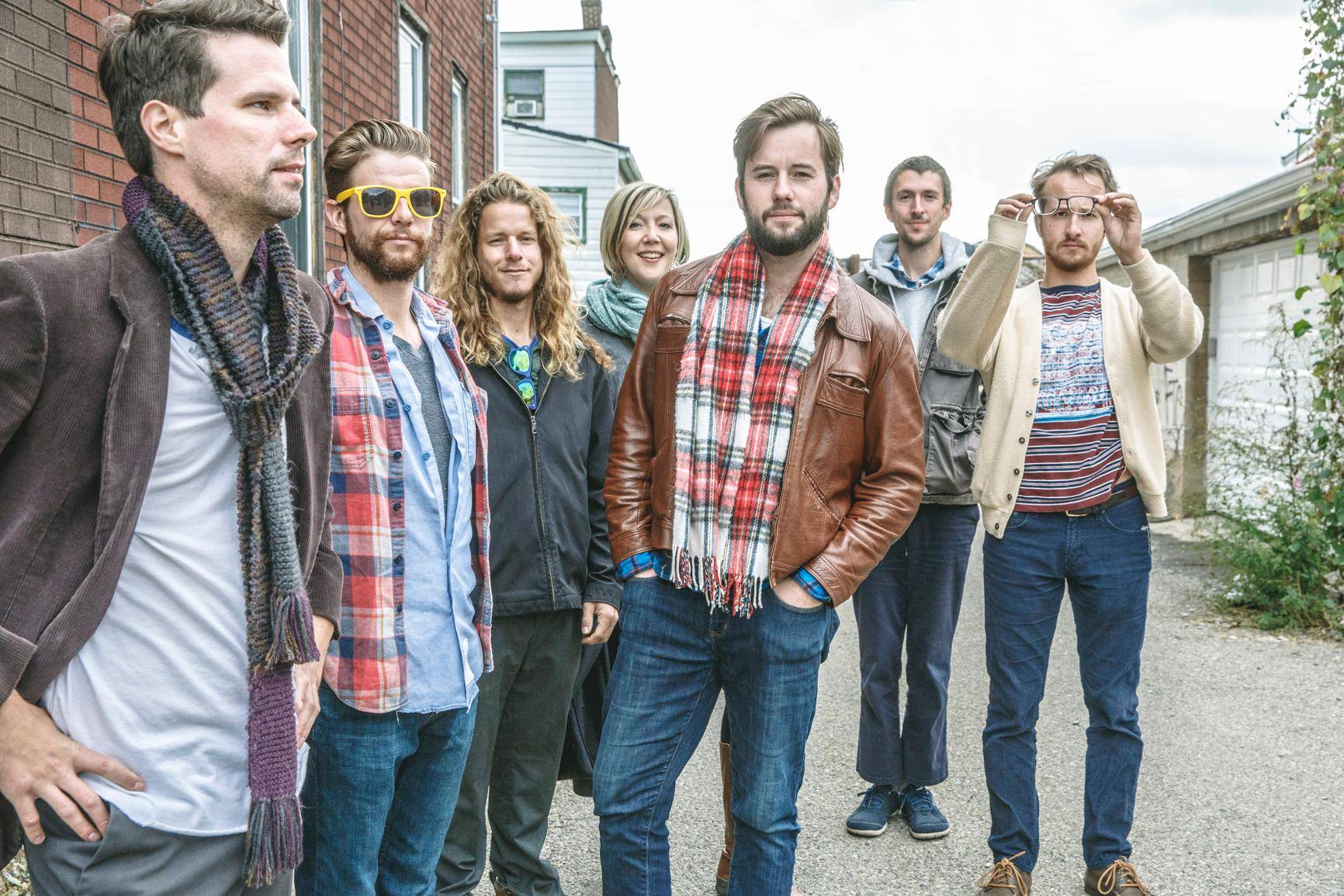 Deschutes Brewery and Rooster Walk are joining forces to bring Holy Ghost Tent Revival to the Pine Grove Stage at Pop's Farm on Friday, July 21st! Tickets cost just $12 adv / $15 DOS.
Camping won't be offered, but the Dutch Inn will have a special $65 room rate that includes complimentary breakfast. Feel free to bring lawn chairs and blankets. Parking is free, and we'll have a food truck vendor on-site to feed ya! Gates open to the public at 7:30 pm.
Nine years, 3 genres, and 4 records into it, Holy Ghost Tent Revival's sound has emerged as something different than anyone might have expected. The music, now filled with 3 and 4-part harmonies reminiscent of the Beatles in one section and Motown in the next. The drums, bass, and keys, now centered on a Stax-like groove, and the 3 electric guitars now tastefully breathe dynamics into each song. All-the-while, the organic horns don't dominate but compliment, like the old Memphis soul horns or The Band in "The Last Waltz".
Forming in a dorm room in 2007, the band chose its name after a picture scrolled across a computer screen – just a simple sign with the words "Holy Ghost Tent Revival" written on it. Someone saw the picture, shouted out those words and there was no going back. Birthed of a banjo-driven fireball of ragtime/swing energy, Holy Ghost Tent Revival's roots were formed by getting people moving on a dance floor. With their latest EP release, Summer Jelly, HGTR proved to be advancing and adding a new depth to their sound, and the fans were digging it.
Now laced with female vocals, 4 part harmonies, synths, and a second trumpet, HGTR is marrying genres in a way that NPR describes as that of a "soul-rock horn band that recalls 60s and 70s classic-rock influences such as The Band and The Flying Burrito Brothers…". This new sound has inspired amazing acts like Lake Street Dive, Dr. Dog, Shovels and Rope, and Robert Randolph & the Family Band to share their stage with them and in turn has elevated Holy Ghost Tent Revival to a nationally touring, mainstage-ready band.
All Ages