Location
1825 Abrams Rd. Suite B (Upstairs)
Thiago Nascimento, a seasoned classical pianist known for infusing comedy and theatricality into his oft-improvised performances, never planned this kind of career. When he was 13, Nascimento started teaching himself piano. A year later, he was admitted into Dallas' renowned Booker T. Washington arts magnet high school, and his career as a classical pianist was off.
At an age when most young pianists were approaching veteran status, Nascimento was just beginning a two-decade stretch that made him a fixture of the Dallas arts and theater scenes. Two decades after he taught himself how to read music, Nascimento is still somewhat baffled by his success as a pianist and his meteoric rise from beginner to wunderkind.
"That shit was weird, man," he says.
Nascimento has a hard time sitting still. While he talks about his career, his hobbies and his unabashed love for the Ghostbusters franchise (yes, even the 2016 reboot), the 35-year-old artist constantly fidgets and squirms. He strokes and scratches his gray-speckled beard, uses his hands to animate every statement and cycles through a full range of expressions and impressions, ranging from his friends to Keanu Reeves. According to friend and frequent collaborator Mark Landson, this is a typical sample of Nascimento's presence.
"I once saw him watching cartoons, and he was practicing the faces the cartoon characters would make," Landson says.
Nascimento was born in Brazil and raised in Dallas. Even before he played piano, he was an entertainer. He would use his penchant for ridiculousness to make classmates laugh, earning status as class clown. His classmates' favorite was "the ape," a bit in which Nascimento would skip down the hallway, miming a gorilla. Piano was an extension of his urge to entertain and captivate an audience. He decided to start playing the instrument for fun and says that music later became a much-needed outlet.
Thiago Nascimento keeping things serious at the Balcony Club photo credit: Barbara Brands
"The first time I played in front of people, everyone thought it was a joke," Nascimento recalls.
It was the eighth-grade talent show, and when the kid best known for his gorilla impression
sat behind the piano, the chuckling began. Everyone expected a humorous bit. Instead, they got Chopin. Nascimento had spent three months teaching himself how to play the Polish composer's "Minute Waltz," using video demos and a light-up keyboard.
"After the show, teachers and random students came up to me and just said, 'Oh my God, you must've been studying for years. Who are you, what are you?'" Nascimento recalls.
He began studying with a teacher shortly after his Chopin show, and his admission to Booker T. Washington was followed by studies at the Peabody Conservatory and Southern Methodist University. In each of those schools, he was surrounded by students who had been studying since age 6. Nascimento's status as a late bloomer led to labels like "prodigy," a word he hates to this day.
"That word puts a divider between me and others; it makes them think I'm made of something others are not," he says. "It feels distancing, and I like to connect with people. That's what music does to me."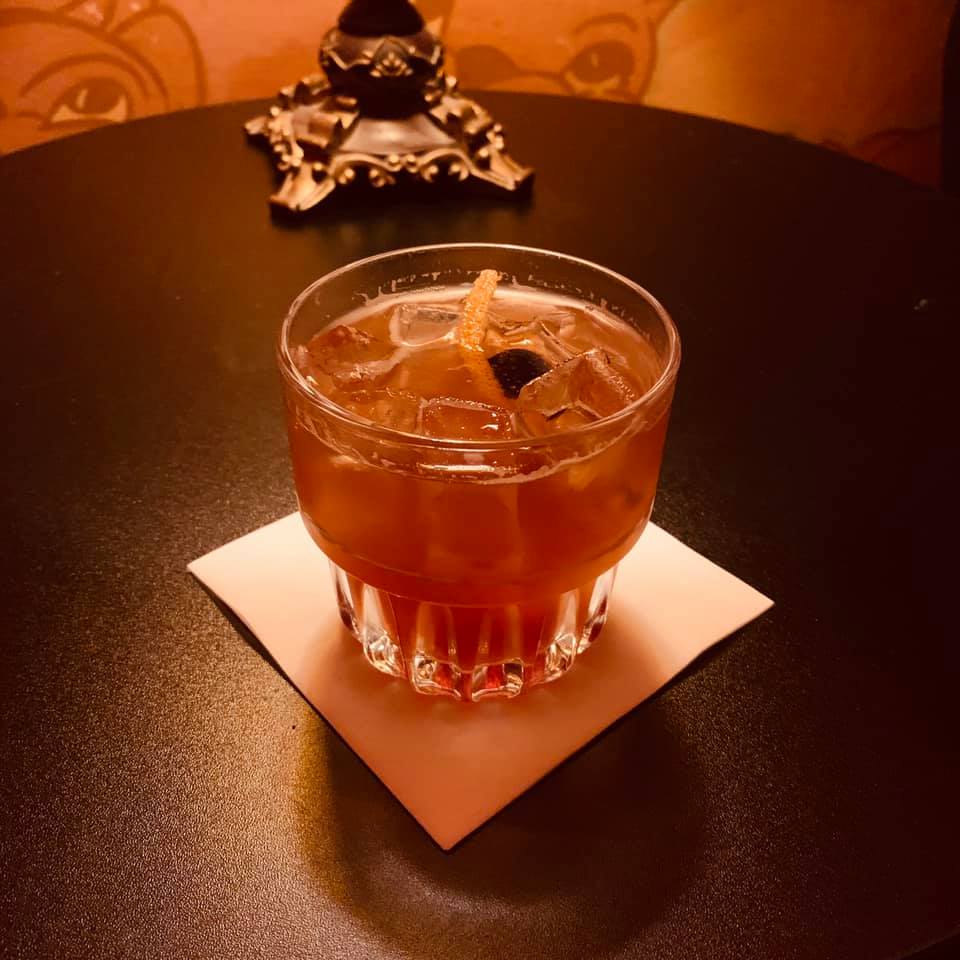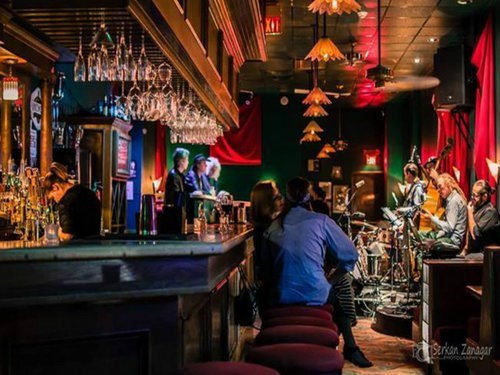 Recent Balcony Club Press: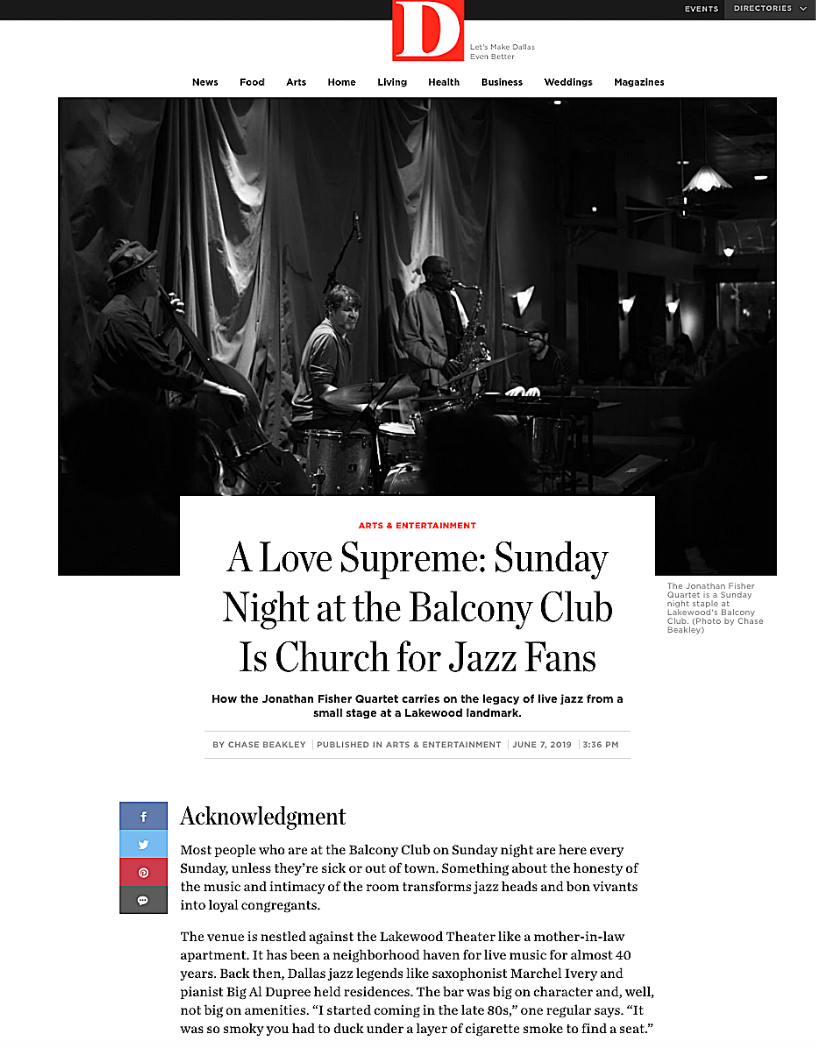 21 & up