Time
| | |
| --- | --- |
| Doors | 7:00pm |
| Showtime | 8:00pm |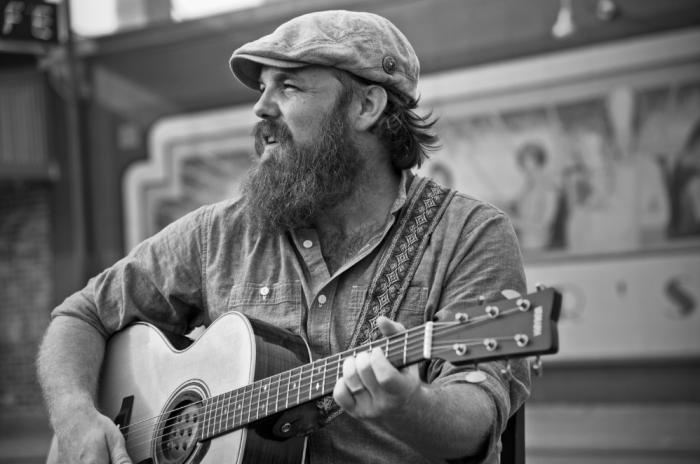 In its sixth year, the Eric Nadel Birthday Benefit brings together the baseball broadcasting legend's favorite musicians for a memorable evening celebrating another year and supporting Focus On Teens, a charity that is changing lives in our community. Focus on Teens reaches out to young people in the critical early stages of homelessness, collaborating with high schools in DISD and FWISD.They provide drop-in centers at the schools to meet the most pressing needs of students in crisis, also providing services to address substance abuse and suicide prevention.
Marc Broussard and The Sweet Remains
Marc Broussard, whose charitable efforts in his home state of Louisiana are extensive, will headline this year's show. His SOS Foundation uses music to raise money for causes about which he is passionate. Marc has sold out numerous shows at the Kessler in the past with his eclectic mix of soul, funk, R&B and rock. Here are some critics' opinions:
"Few modern voices are as powerful as Marc Broussard's soulful Bayou-bred baritone" - THE WASHINGTON TIMES
"…The guy can really sing with power, nuance, and class. Anybody got a phonebook? I'd listen to him hum a few pages" - LOS ANGELES TIMES
"A blue eyed soul singer with a broad, soulful voice nicely scraped around the edges. Somewhere between country and soul, he slipped through the crack which has left him oddly, and wrongly, underappreciated." - NEW YORK TIMES
"His voice stands above all others in the field. Quite simply, Marc Broussard is the reason they invented soul music." - PERFORMERMAG.COM
The Sweet Remains is an unusual band, headed by three gifted and charismatic singer-songwriters, each of whom contribute to the writing and three-part harmonies that define the band's sound. Their songs easily appeal to fans of modern folk rockers. However, it is their lush harmonies that distinguish them from other troubadors and harken back to super groups like CSN, the Eagles and Simon and Garfunkel.
All tables for this event are included in sponsorships. For information on sponsorships and donations, contact Keith Price, kprice@focusonteens.org
All Ages