Time
| | |
| --- | --- |
| Doors | 7:00pm |
| Showtime | 8:00pm |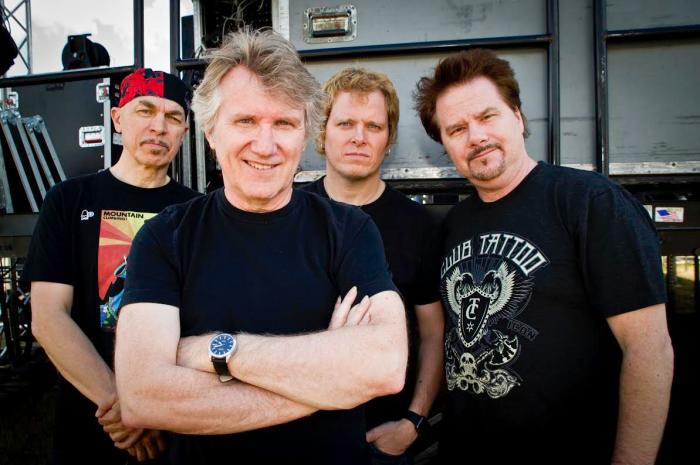 WISHON PROMOTIONS Presents...

Rik Emmett, multiple award-winning gold & platinum Triumph frontman, brings his rock band, RESolution9, to the intimate Poor David's Pub in Dallas, TX, on the heels of the worldwide release of his album, RES 9 – recorded and mixed at Canada's famed MetalWorks Studios. Expect to hear the Magic Power of triumphant anthems from the 80's, as well as award-winning musicianship from Rik, Dave Dunlop on guitar, Steve Skingley on bass, and Paul DeLong on drums.
Rik Emmett has his fair share of gold and platinum hanging on the wall after surviving three decades in the music biz. Awards from Best Guitarist at the '81 JUNO to Best Smooth Jazz Guitarist in 2005, along with induction into the Canadian Rock Hall of Fame in '93, the Music Industry Hall of Fame in 2007 and the JUNO Hall of Fame in 2008 highlight an ever-evolving career.
In 1981, Triumph was firmly established as one of the premier touring rock acts in North America, with generous FM radio airplay support and heavy rotation on the fledgling MTV cable channel. Emmett has always kept up his steady pace of releasing recordings and playing live shows; fan faves include 1997's 10 Invitations From the Mistress of Mr. E., 2000's Live at Berklee, 2002's Handiwork and 2003's Good Faith, as well as his very own edition of the 20th Century Masters – Millennium Collection series, The Best of Rik Emmett. The Strung out Troubadours (With Dave Dunlop) CD release, Live at Hugh's Room, and Push and Pull have showcased a more singer-songwriter approach. Rik tours constantly across Canada and the United States. He also teaches a music career development course at Toronto's Humber College.
For additional info, visit www.rikemmett.com
All Ages