Time
| | |
| --- | --- |
| Doors | 7:30pm |
| Showtime | 8:00pm |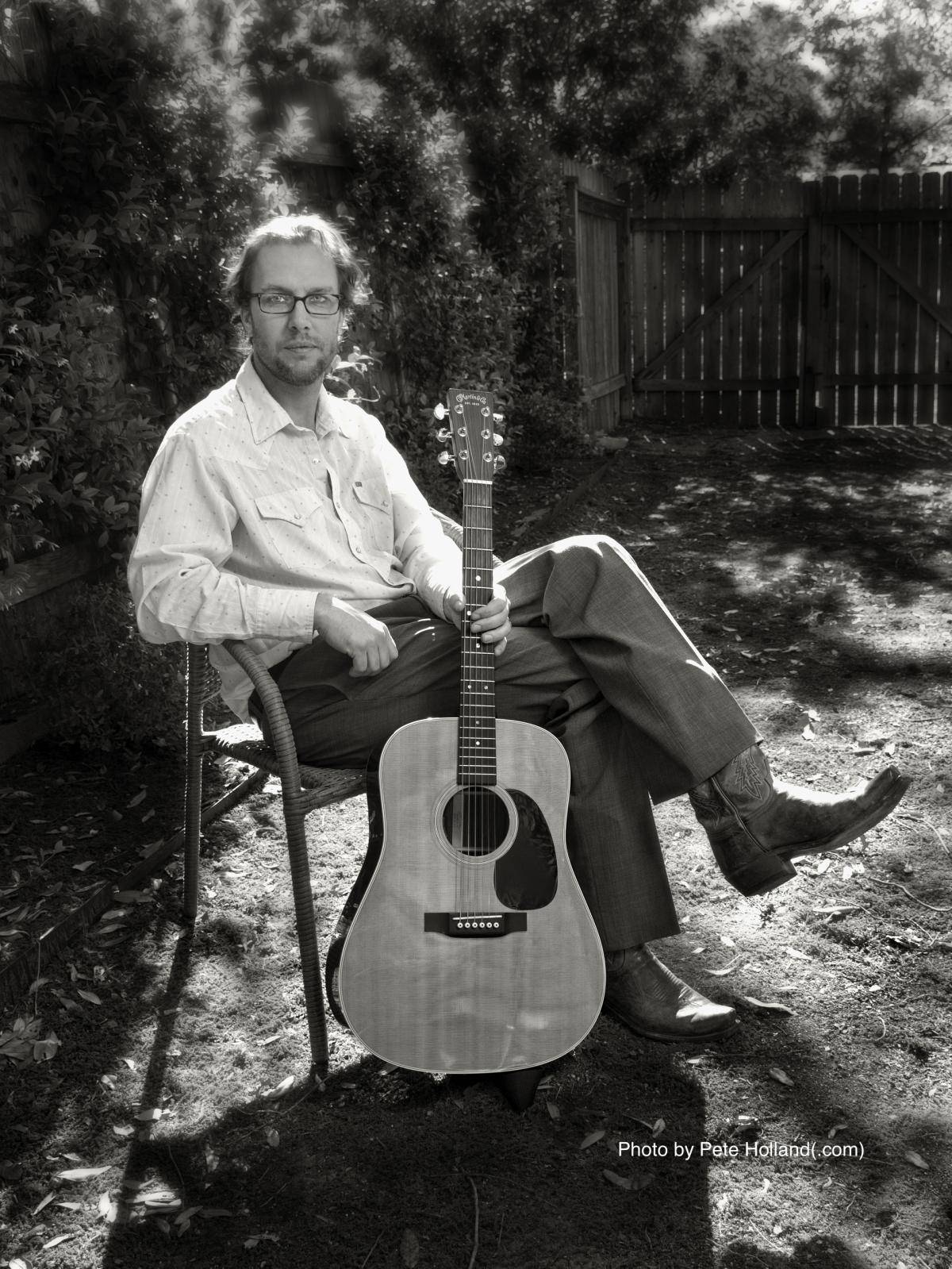 About Terry Klein:
Terry Klein is a performing songwriter from Austin, Texas with an unshakable faith in the ability of songs to heal, connect, and inspire. His debut record, Great Northern, was produced by Walt Wilkins and came out in April 2017. Songs from Great Northern have appeared on Folk and Americana radio stations across the United States and internationally. Terry was selected as a Regional New Folk Ballad Tree Performer at the 2017 Kerrville Folk Festival and he was awarded an official showcase at the 2017 Southwest Regional Folk Alliance conference. His song "Dull Women Keep Immaculate Homes" was a Publisher's Pick at the 2017 Austin Songwriters Group Annual Symposium and the Nashville Songwriters Association International designated him as a "Writer on the Rise" in June 2017. In addition to his recent performance at Kerrville, Terry has played shows at renowned singer-songwriter venues like Club Passim in Cambridge, Massachusetts and the Cactus Cafe in Austin. During AmericanaFest 2017, master songwriter Mary Gauthier invited Terry up on to the stage at the Bluebird Cafe in Nashville to perform his song "Better Luck Next Time."
Terry's songs straddle the boundaries of Americana, folk, and country music and draw on the genius of Hank Williams, Merle Haggard, Bob Dylan, Mary Gauthier, and Hayes Carll. But he also looks to prose writers such as Chekhov, Flannery O'Connor, David Foster Wallace, filmmakers like Wes Anderson, and painters like Edward Hopper for inspiration. "I want to explore the places where we all feel vulnerable," Terry says. "That shared vulnerability kindles connection, which in turn kindles something approaching actual happiness."
Great Northern rewards listeners with one indelible line after another. In "Everywhere but Here," Terry sings of a couple that can only manage to stay in love when they're apart: "Like a picture painted by Seurat/Perfect from a distance but a tempest the closer we got." In "Dull Women Keep Immaculate Homes", it's everyone's favorite grandmother who says "Oh, I've been so blessed/There's joy in this life if you're willing to make a mess." And in "Wasted on the Living", Terry sings the story of a convict doomed to a life sentence based on the testimony of a waitress who served him "a burnt-up cup of bitter midnight coffee." Wrought with care and recorded with compassion, the songs on Great Northern will stick with you.
Terry is a recovering lawyer and former political operative who didn't write his first song until he was forty. He's lived in Boston, Los Angeles, Ann Arbor, Charlotte, Washington, DC, and San Francisco. Now he, his wife, Lindsay, and their daughters, Zoe and Beatrice call Austin, Texas home. They got here as fast as they could.
www.terrykleinmusic.com
About Bill Nash:
Bill Nash has been a musician all his life. He was a 5-year-old boy soprano, a 4th grade french hornist (played horn all through college), a 15-year-old beginning guitarist and then an 18-year-old guitar teacher, and a graduate of Bradley University's School of Music, majoring in composition studying under the tutelage of Professor Dean Howard, and an almost master's degree from time at the University of Colorado (just one semester short!). Bill began writing music and lyrics in his early teens and his roots are firmly embedded in what is now known as the singer/songwriter acoustic music genre. He has performed styles as diverse as rock 'n roll, fusion, country, polka, folk, and even old-time western music, ala the Sons of the Pioneers.

Bill has 3 albums currently available, Mostly True Stories (1996), Runs With Scissors (1998), and Dreaming Again (2010), containing mostly original songs and a few cover tunes from some of his favorite songwriters. His songs range from love songs to heartbreak songs, from true stories to completely imaginative fabrications, from protest songs to environmental songs, and he even wrote a tribute song for Uncle Calvin's Coffeehouse in Dallas ("... the best coffee and hugs in town!"), where he has been a volunteer almost every Friday night since 1993.

On "Runs With Scissors", Bill was delighted to be joined by the likes of Dana Cooper (harmonica), Chris Gage (honky tonk piano), Marsha Webb (classical piano), Denny Allen (bass guitar and recording engineer), and Don Conoscenti (practically everything, from wailing guitars to drum set to flute to dumbeck to metal chair!), and a very special group of 6 lady singers he affectionately calls "The RollAides" (referenced from his song, "She Rolls", for which they sang beautiful backup harmonies).

The new CD "Dreaming Again" was a 10 year effort, containing 12 songs previously unreleased! This album starts out with Bill's newest instrumental "Night Ascent", then cycles through favorites "Come Home, "When I Was in Love", "Mirror Deep", and many others. This CD was 10 years in the making due to Bill's physical limitations, money issues, and then Tom Prasada Rao came along and said "Let's finish this!", and so it was! Also joining Bill on this CD were Pat Wictor (dobro), Chris Gage (guitar and accordian), TPR on a bunch of instruments, and Cary Cooper on background harmonies. These songs are among the best Bill has ever written, and it is sure to become a classic in the indie/folk music arena!

Bill has been invited to sing background harmony on mainstage at the Kerrville Folk Festival many times, with fine musicians from Anne Hills to Michael McNevin to Tom Prasada-Rao to Jana Stanfield to Albert & Gage to Josh White Jr to Jon Vezner to the Rhythm Angels, and was 1 of 4 invited singer/songwriters at the Dallas Campfire show hosted by Emilie Aronson on the Threadgill Theater stage at Kerrville in 1996.
www.putsiecat.com
All Ages