THE STEW YEARS EVE SPECIAL
Featuring The Stews At Amos' Southend with special guests Easy Honey
Date
Saturday December 31, 2022 -
Sunday January 1, 2023
$30.00
Share
THE STEWS TAKEOVER AMOS' SOUTHEND FOR NYE | 12.31.2022
Join us for a night of nonstop high-energy live music as the Charleston-based rock legends bring their most anticipated tour to the Queen City on New Years Eve. Secure your NYE tickets early before they sell out and receive a discount if you purchase a group ticket pack before November 30th.
GA Ticket provides admission to the venue starting at 9pm and live music from 10pm - 12:30am with a NYE countdown and balloon drop at midnight.
Ages 18+ with a $5 surcharge at the door | 21+ with a valid ID
Doors at 9pm | Special Guests Easy Honey at 10pm | The Stews 11pm - 12:30am
ABOUT THE ARTIST:
The Stews sound takes inspiration from many different genres, styles, and moods across a wide range of music. Consisting of four members, Preston Hall (Lead Vocals, Lead Guitar), Blake Dobbs (Rhythm Guitar), Bennett Baugus (Bass Guitar), and Wyatt Griffith (Drums and Backing Vocals), the band formed in the fall of 2020 in Auburn, Alabama. With very diverse influences, the music created by this group of young, creative musicians is enjoyed by people of all walks of life. On April 15th, 2021 The Stews released their first collection of music: a five-song, self-titled EP, recorded at F.A.M.E. Studios in Muscle Shoals, Alabama. It was well-received by listeners, leaving the band excited for what the future has to hold.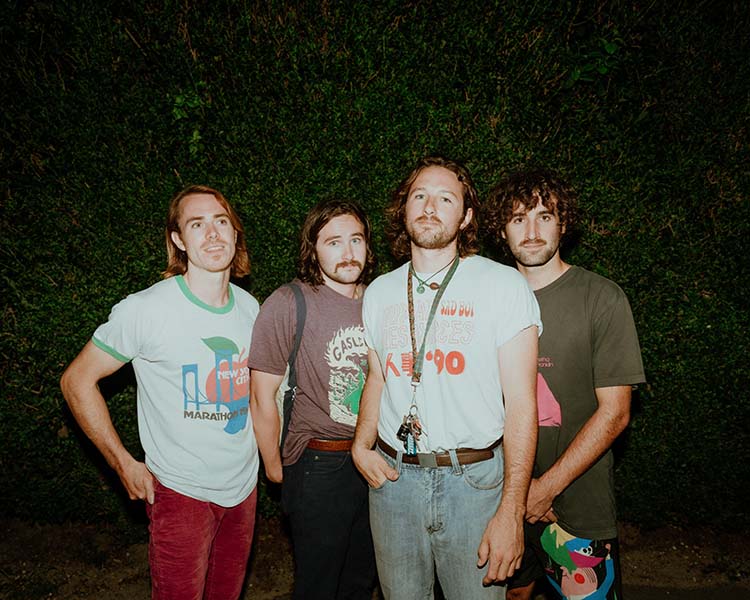 Easy Honey was born out of the small-town innocent college days: the days of walking home under the starry night, learning about the past through Southern Gothic tales, and springing under the watchful eye of sunny graveyards, Dairy Queens, and Neo-gothic cathedrals.
Selby and Darby, meeting in school, instantly began writing songs in the basements of these places with a focus on romanticized friendship and nature — all mixed with the realization that this idyllic time would not last forever, even after adding the newly friended Charlie to the club.
With the first collection of songs recorded, and a piece of their youth left behind in Tennessee, the band began to adventure and search every other corner of America through the vehicle of song. While further developing a distinguishable, intricate playing style, the band maintains its organizing principle to understand and connect with people in an emotional way.
Event by
Age Limit
18 & up